Our workouts and ballet classes are hassle-free, simple and fun. They're perfect for adults of all levels!
Sans chichis
Our signature class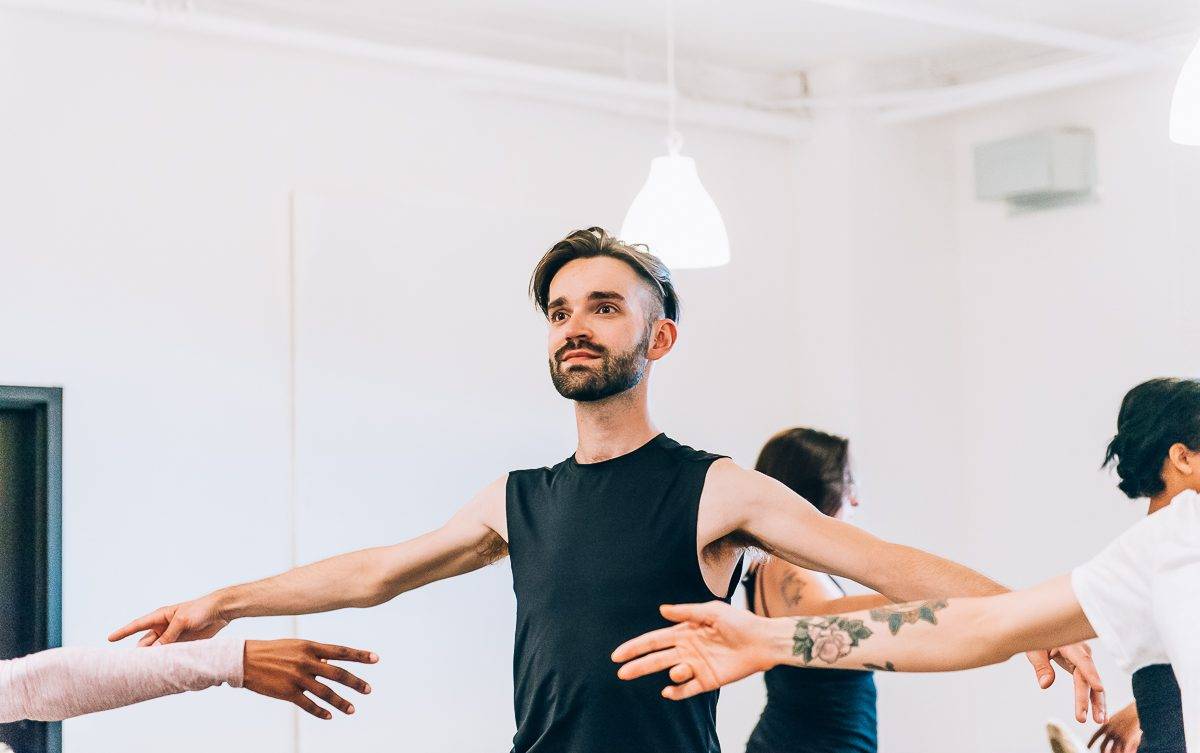 Sportswear, like a legging and t-shirt
Corps de ballet
Intense barre workout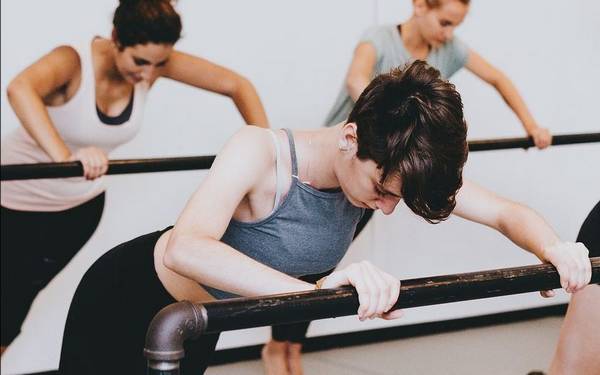 Sportswear, like a legging and t-shirt
Gym tonique
Intense workout without barre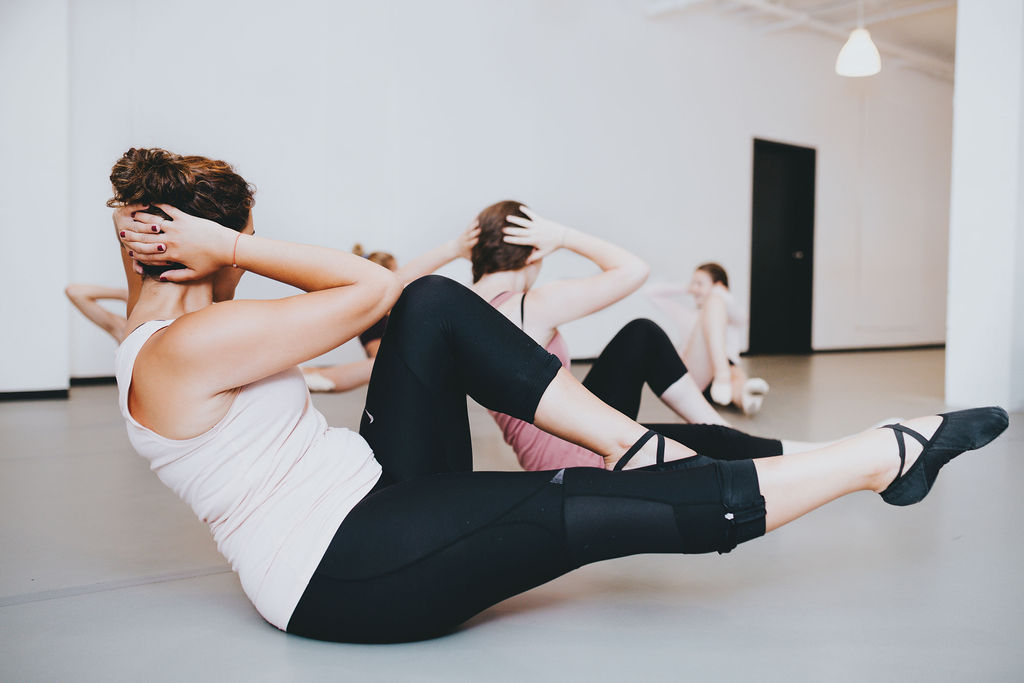 Sportswear, like a legging and t-shirt
Variations
To feel like a prima ballerina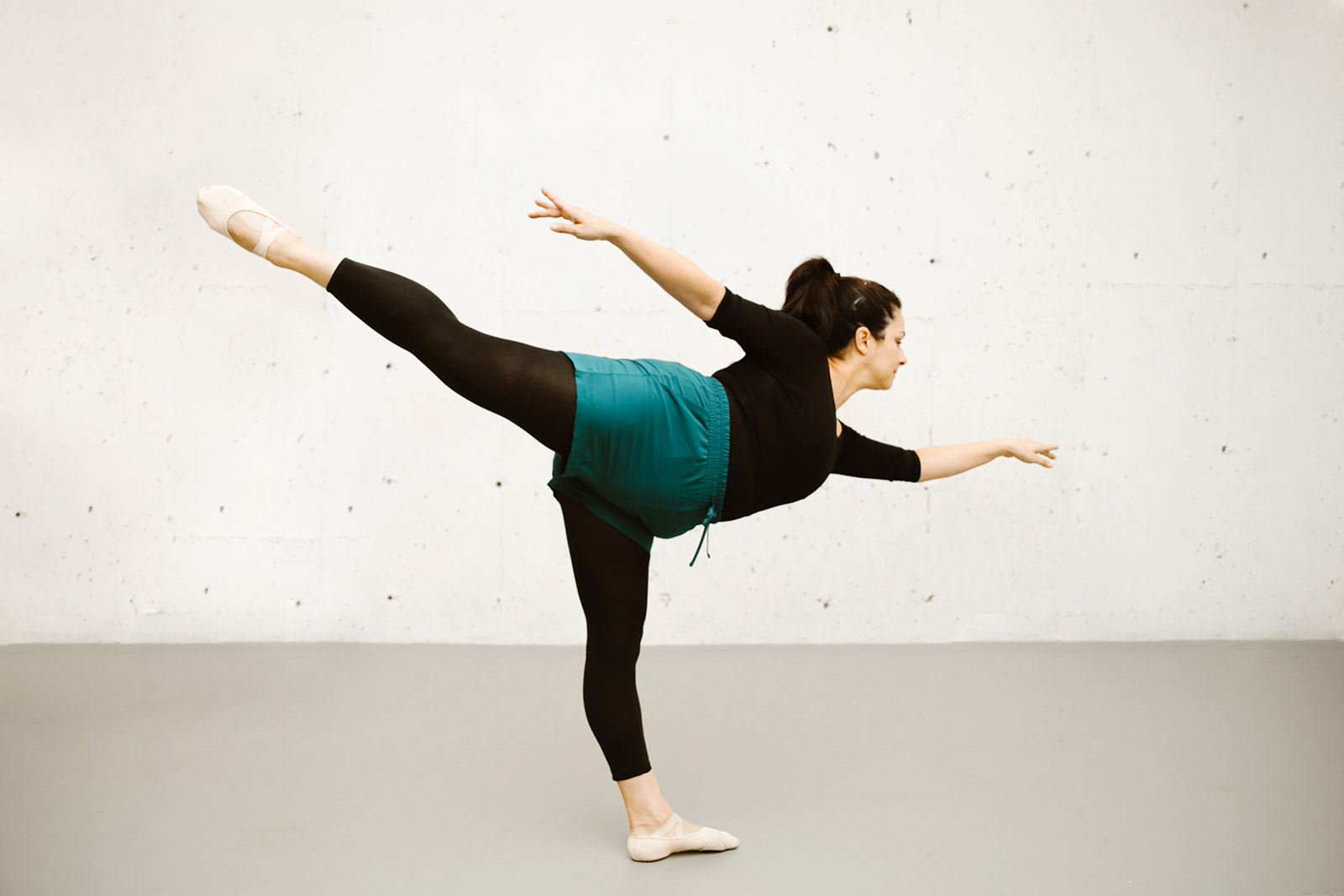 Petite technique
To take your first steps!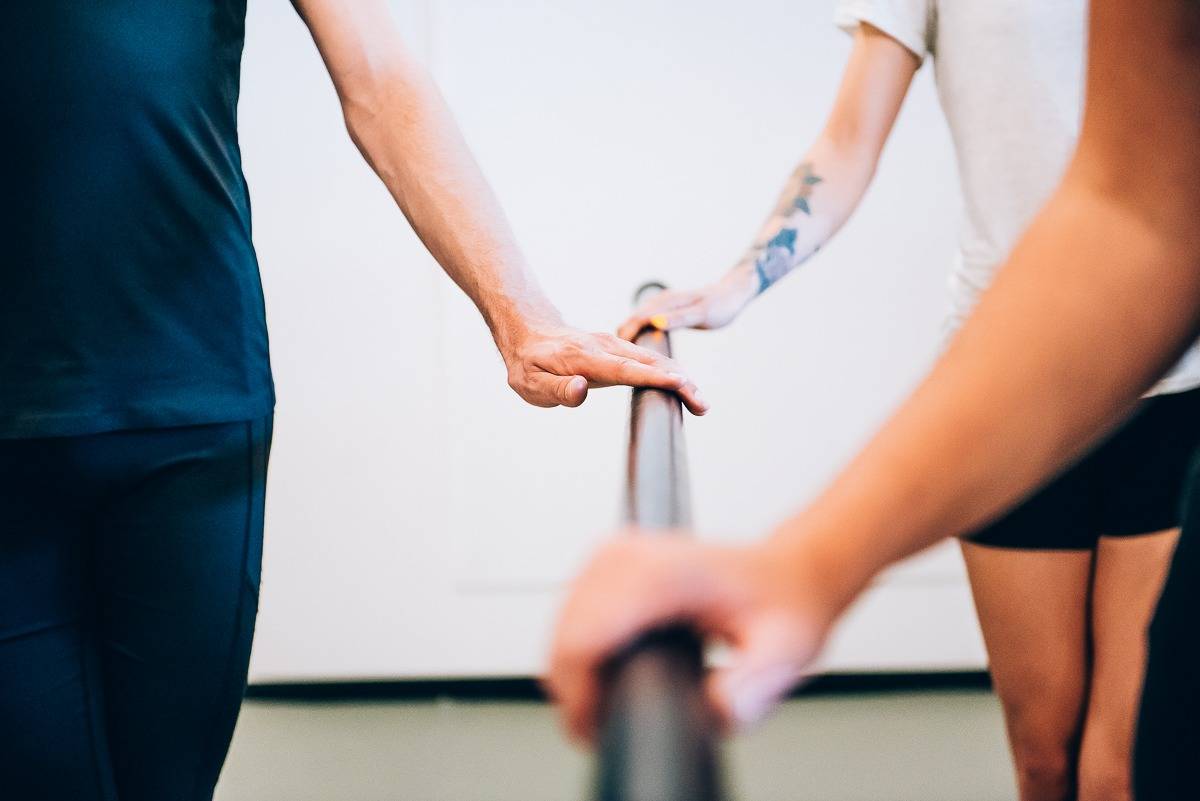 You'll get comfortable in 2-3 classes
Moyenne technique
Dance further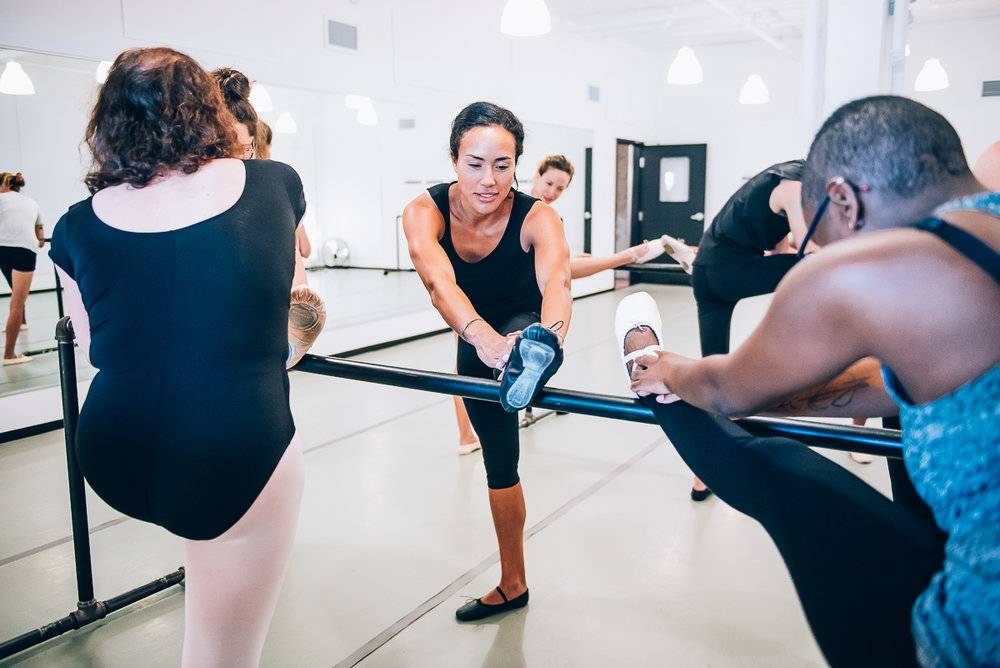 You'll get comfortable in 2-3 classes
(Presque) grande technique
Getting serious.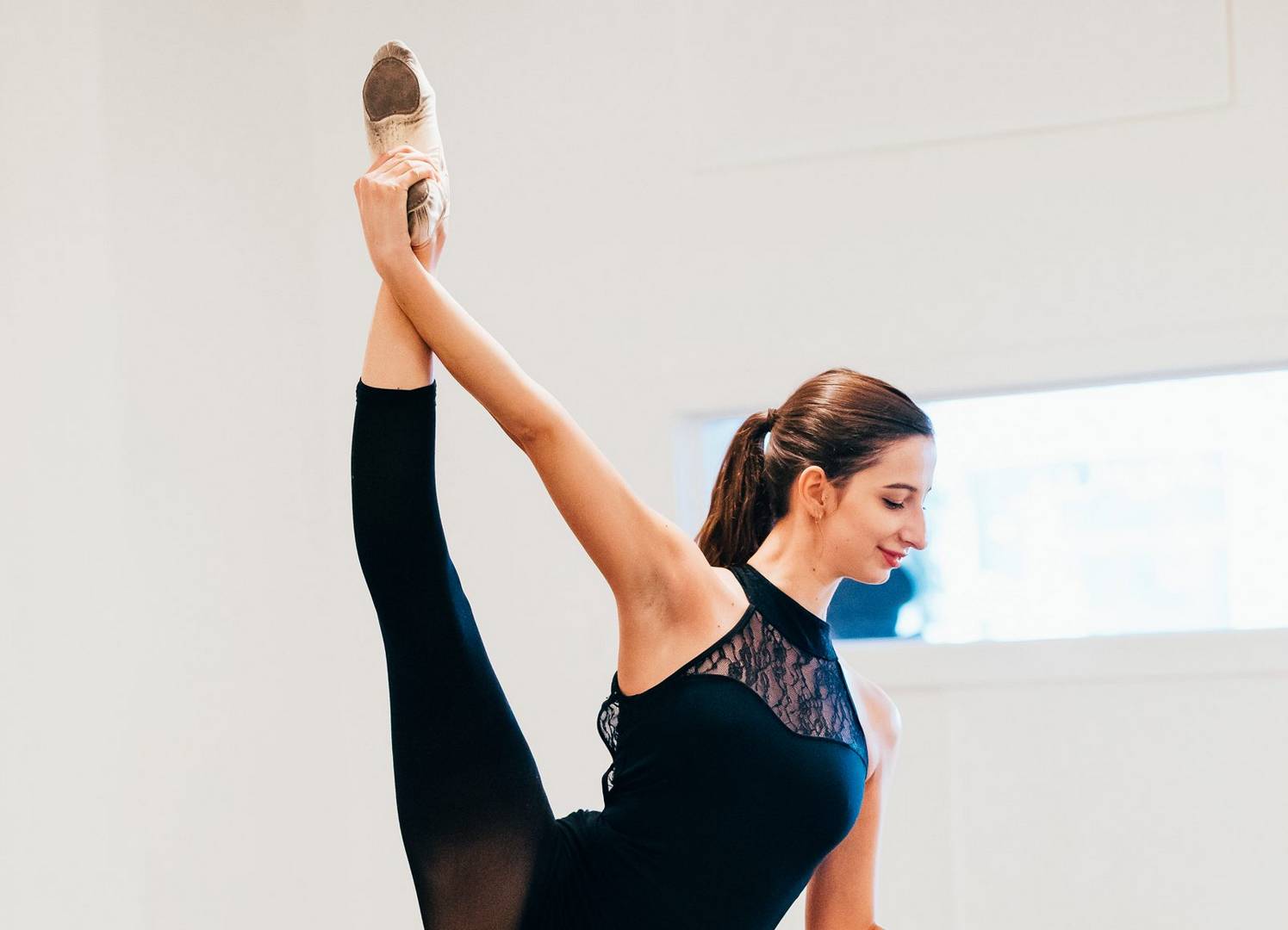 Contemporain
Dance free!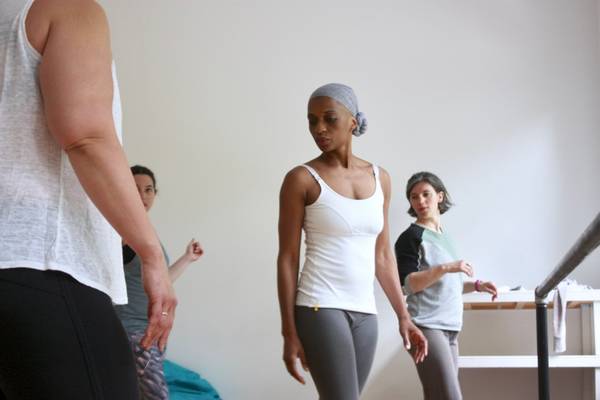 Sportswear, like legging and tshirt
Pointes
The dream comes true.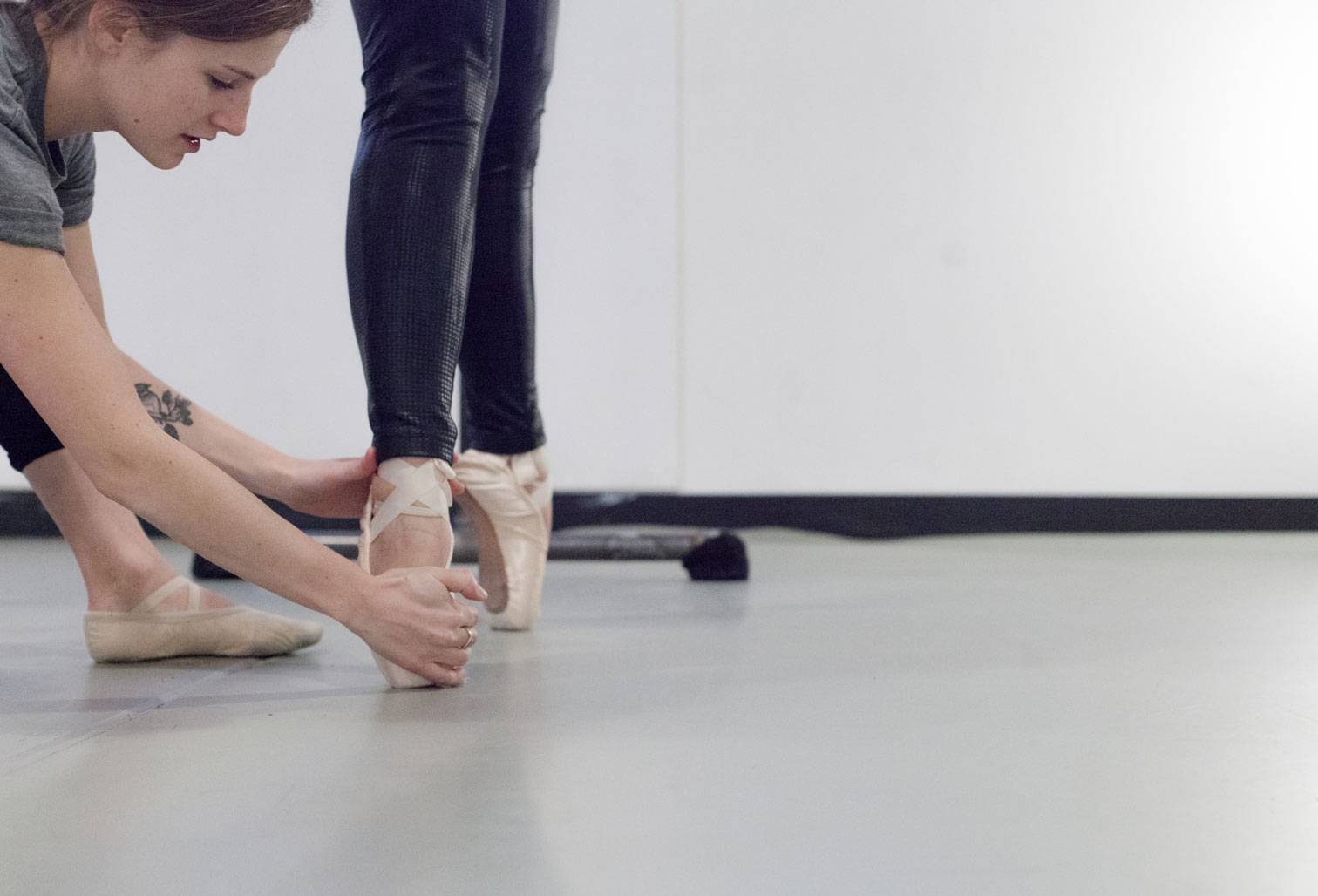 You'll get comfortable in 2-3 classes (although comfortable might not be the right word for pointework)
Beginner barre
The basics at the barre.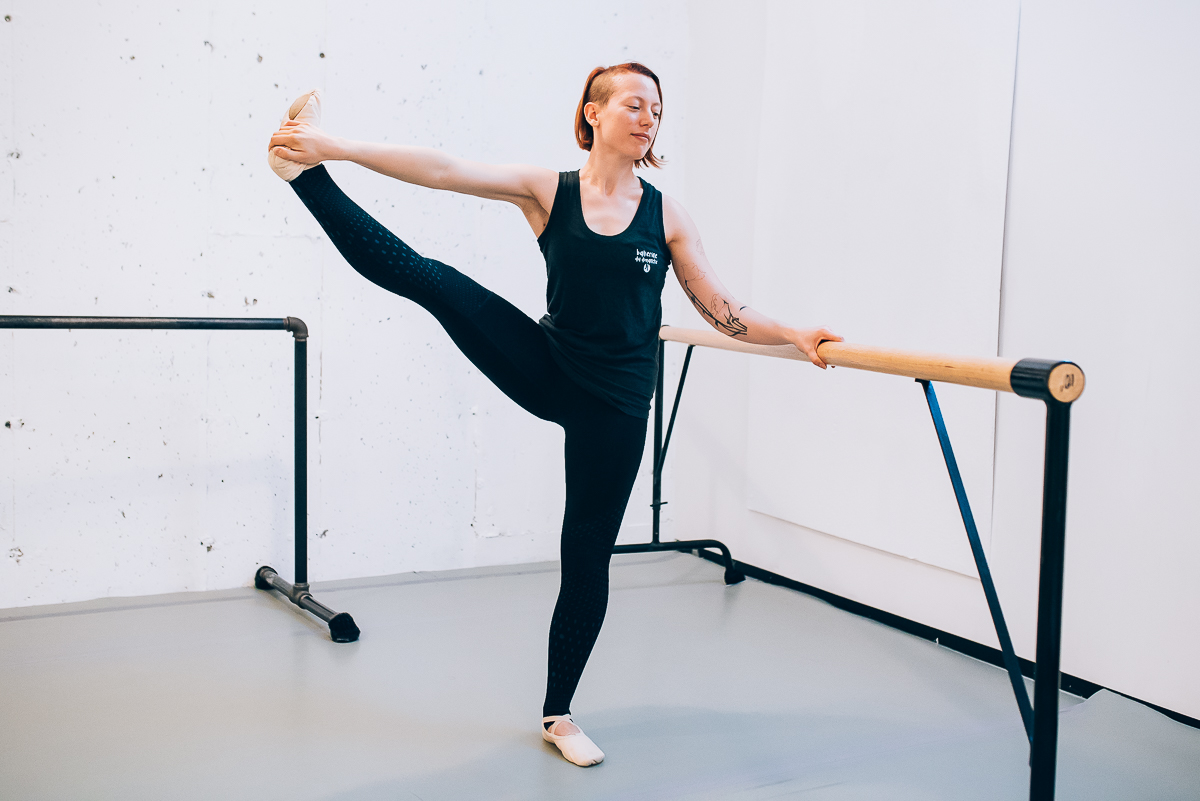 You'll get comfortable in 2-3 classes
Choré
Pour découvrir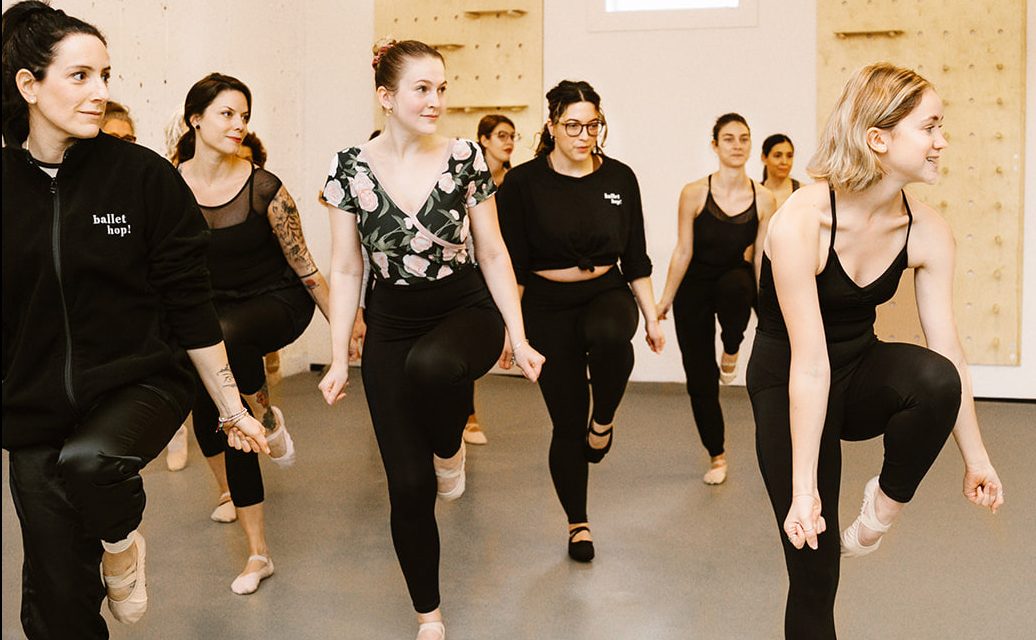 (Relatively) smooth classes
Stretch
The name says it all.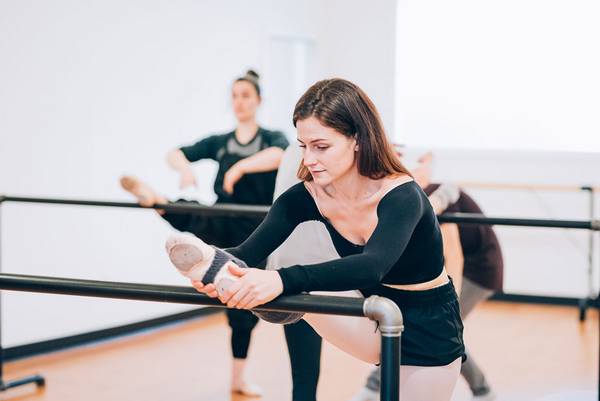 Floor barre
Strength, poise and grace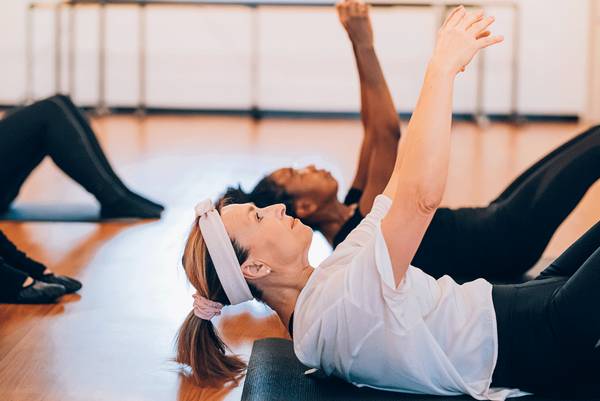 Parent-child
0-3 y/o with parent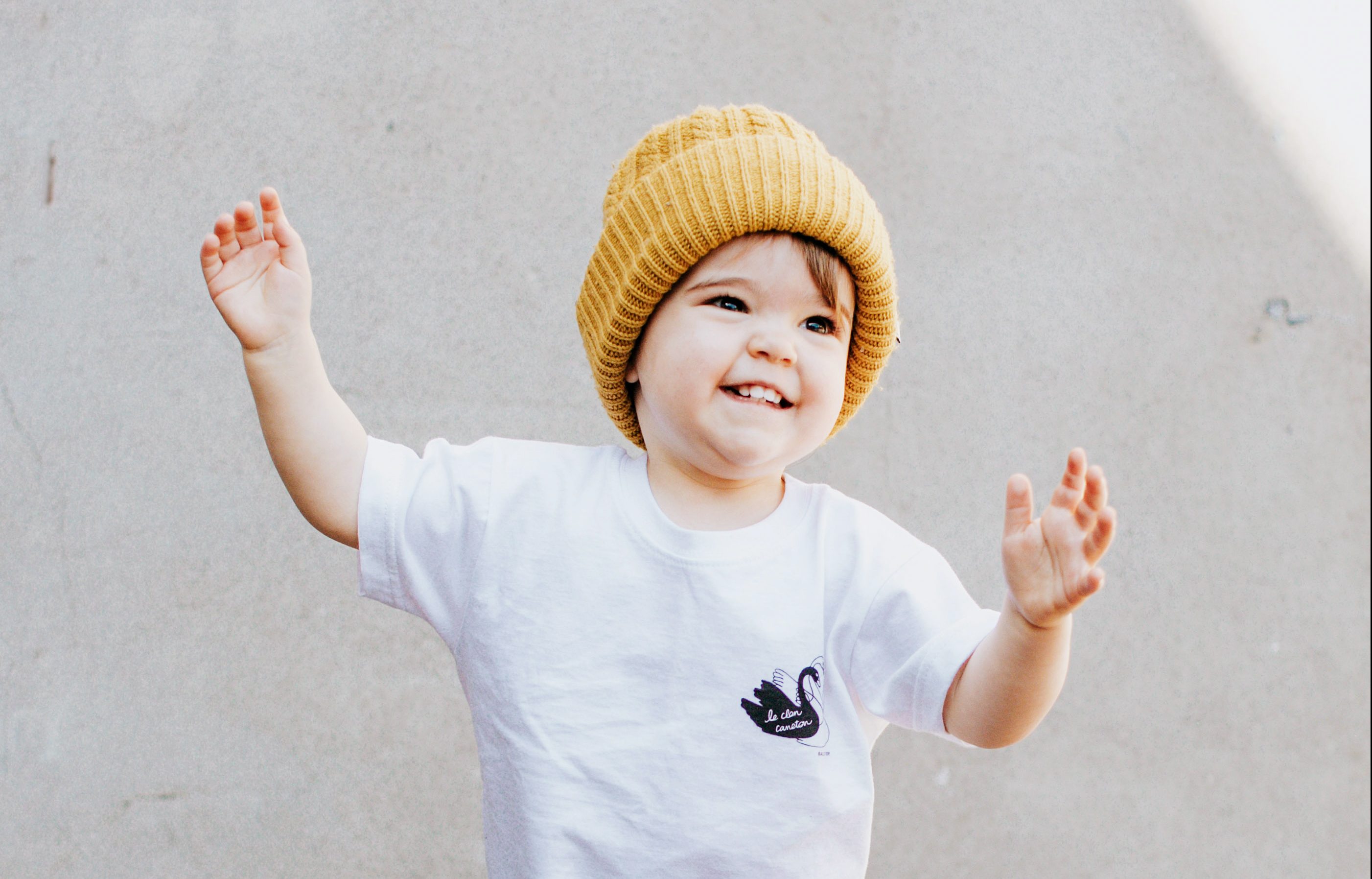 You'll get comfortable in 2-3 classes
La récré
3-5 y/o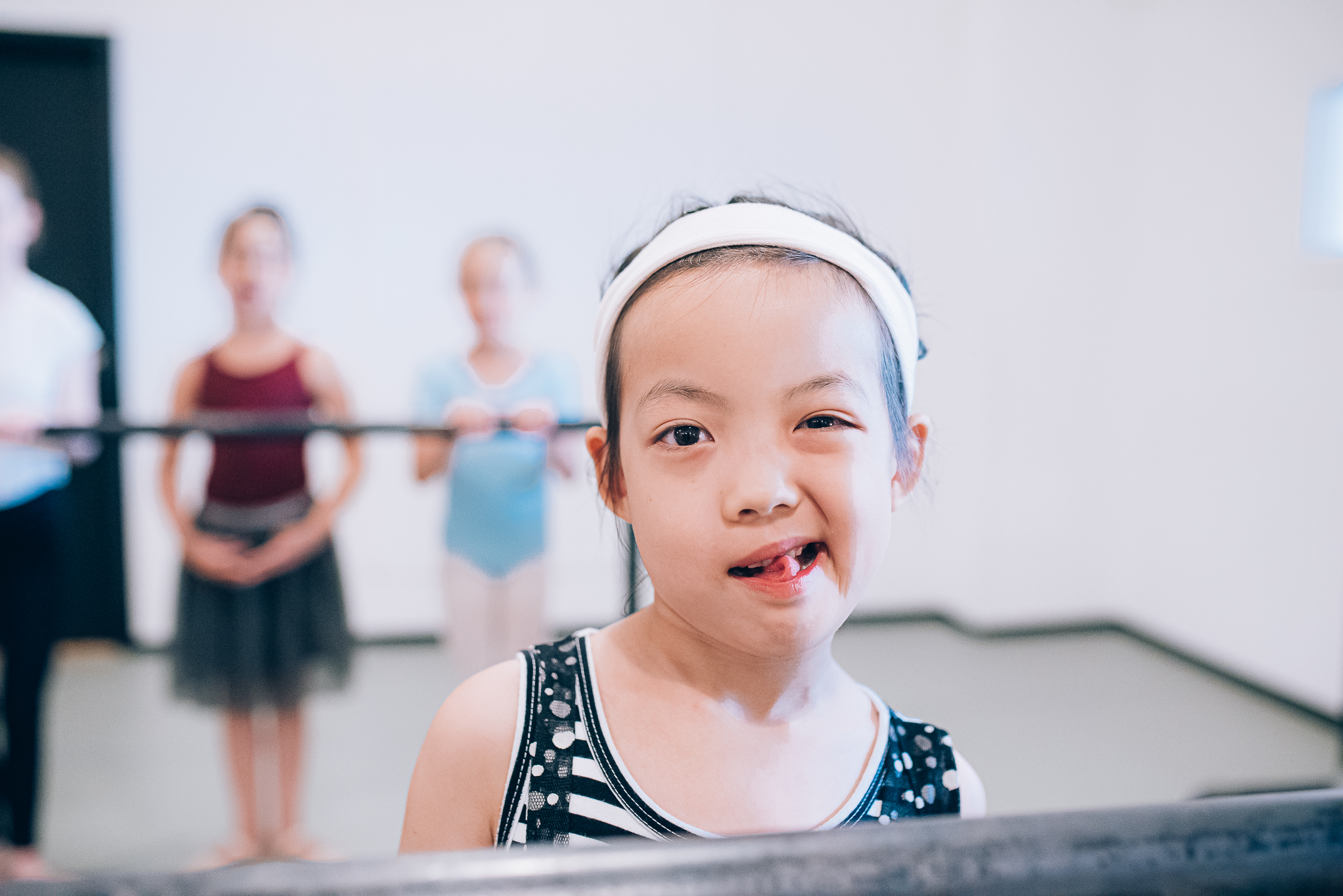 Leather ballet slippers + leotard + tights

You'll get comfortable in 2-3 classes
Les pirouetteuses
4-7 y/o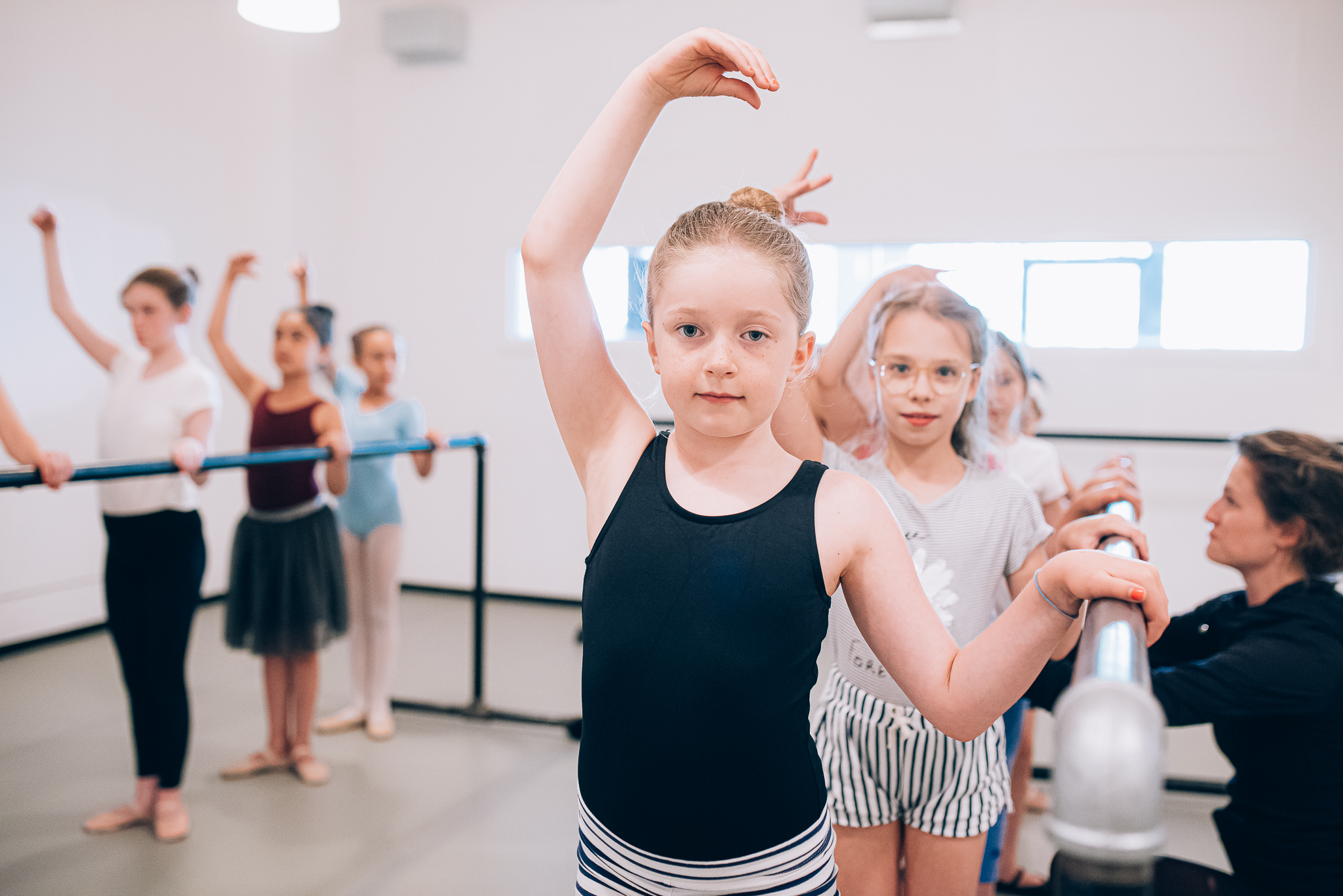 Leather ballet slippers +leotard + tights

You'll get comfortable in 2-3 classes
Les entrechats
8-10 y/o
Leather ballet slippers +leotard + tights

You'll get comfortable in 2-3 classes
La prépa
11-14 y/o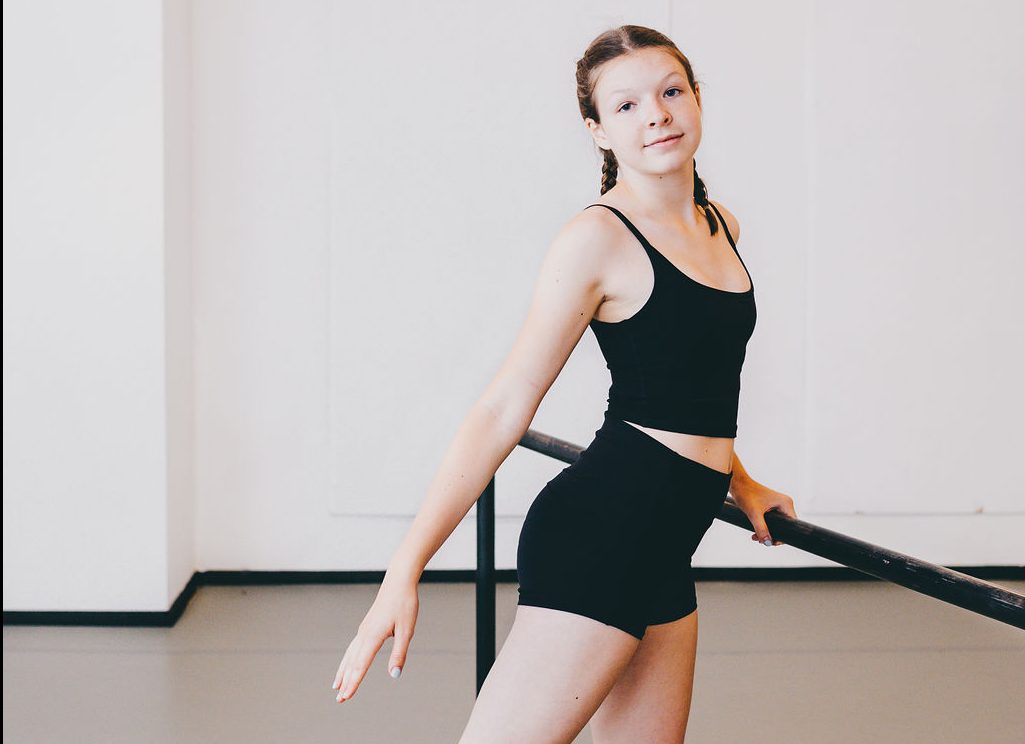 Leather ballet slippers +leotard + tights

You'll get comfortable in 2-3 classes
First time?
Not too sure?
No worries! There are always newcomers in classes and we're very welcoming 🙂
Arrive a little early to register at the front desk!

You need to wear yoga pants and tank top, shorts and t-shirt, ballet wear, whatever floats your boat, ballet shoes or ballet socks, a reusable water bottle and hairties!

Mile-End parking sucks, plan ahead. Verdun parking is pretty chill. Longueuil has a free parking (5$ on event nights)

You can pay and book classes directly at the studio or online. We accept cash, debit, credit or barter if you happen to have a puppy litter. We love puppies.
House rules:
 Booking your class is your best bet. Feel free to stop by without a reservation though! Once a class is booked, you can cancel or rebook it up to 12h prior to class. If you cancel within 12h, your class will be lost – or in the case of unlimited memberships, our unsportsmanlike conduct fees of $10 +tx will apply.

Class cards are non-refundable and never expire.

Memberships are non-refundable, are valid for the selected period and can be paused upon request. They will auto-renew unless you tell us otherwise.

Special events, personal trainings and Aperos all follow the same 12h-notice logic.
We're super friendly. Talk to us if you have any concern!
POLICIES AND TERMS
Please read the following terms and conditions carefully. Any registration with Ballet Hop! is equivalent to acceptance of all the conditions set out below. Booking one or more activities implies knowledge, understanding and acceptance of these general and specific conditions.
Inclusivity
Ballet Hop! studios are accessible and inclusive places, where all people are welcome. We value diversity in all its forms, whether related to gender expression or identity, sexual orientation, origin or culture, physical appearance, language, disability, age or any other identity factor. We randomly use feminine, masculine and inclusive writing in our communications in order to simplify the text.
In order to protect our clients, we reserve the right to stop services and/or refuse to serve anyone who exhibits hateful or disrespectful behavior that does not comply with our rules of use or whose actions threaten their own safety, that of others or that of Ballet Hop! personnel, without any notice, reimbursement or compensation.
Health and security
Ballet Hop! implements security measures through secure facilities, kinesiologist-approved programs, certified instructors, etc. Customers who join Ballet Hop! accept that any physical activity presents a risk of injury and take responsibility for it. It is the responsibility of each client to consult with a healthcare professional before beginning any physical training program, and to declare to Ballet Hop! any situation regarding their health. A fitness questionnaire is sent to each participant with their registration: completing it and keeping it up to date is the responsibility of each client.
Access to the studio
Clients must register at the reception desk before each activity. Each client must have their own class card or subscription. Payment must be made before access to the studio or the planned activity. The Mile-End, Verdun and St-Lambert studios are accessible with the same membership or class card.It is possible to register on the waiting list if a class is full. As soon as a spot becomes available, an email is sent to the first person on the waiting list. The client must respond within 12 hours to secure the spot, otherwise the place will be given to the next person on the waiting list. It is the responsibility of each customer to ensure that they properly receive communications from Ballet Hop!.
Class cards
Class cards (1, 6, 12, 24) are non-refundable and do not expire: they are prepaid cards. They can be transferred one (1) time to another person.
Unlimited subscriptions
The unlimited week is offered to new customers only. It gives access to all our classes for 7 days and does not renew. The monthly subscription gives access to all our classes for 30 days and renews automatically. These two subscriptions are non-refundable. Once the month has started, it is considered used. It is possible to pause the monthly subscription upon request, for a minimum of seven (7) days and for a maximum of three (3) times per year. You can also completely cancel the subscription at any time if you request it before the next renewal date.
Kids camp
The kids camp includes a specific contract which must be read and signed by the parent or guardian before the start of the camp. The kids camp can be exchanged or refunded before it begins. An absence on one or more of the days of the purchased camp does not constitute a reason for refund. Complementary services, such as daycare, are subject to the same terms and conditions.
Ballet Hop Retreat
50% of the price of adult retreats is considered a security deposit and is neither refundable nor exchangeable. The retreat can be exchanged for another type of service or for a later date depending on availability, 30 days before the start date of the retreat. No exchanges or refunds will take place less than 30 days before the selected retreat. Additional services, such as room reservations, are subject to the same terms and conditions.
Subscription to online courses
The subscription to the Ballet Hop! Online classes platform is an auto-renewing monthly payment. The subscription can be suspended for a minimum of seven (7) days, a maximum of three (3) times per year – or canceled directly in the customer account used for the purchase. Live classes and the Instructor Training, once opened, are non-refundable.
Special/private events
Special events, such as intensives, Instructor Training, studio rentals, and children's parties, among others, are non-refundable. They can be rescheduled depending on availability, if canceled at least 48 hours in advance. Apéro Hop and private lessons are non-refundable and can be rescheduled if canceled at least 12 hours in advance. A 50% non-refundable deposit may be required to make the reservation. Additional services, such as creative workshops and the festive cocktail, are subject to the same terms and conditions.
Boutique products
Items purchased in store can be exchanged within 7 days of purchase if they have not been used, if they have all their labels and original packaging. Exceptions: hygiene products, earrings, make-up or cosmetics, food, underwear.
Class reservations and cancellations
Ballet Hop! uses the MindBody platform for activities management. Clients can book their classes in advance if desired. Once the reservation is completed, we ask for a 12h notice to cancel, free of charge. In the event of late cancellation, the class will be debited from the account, or, in the case of unlimited membership, a sportsmanship fee of $10 plus taxes may apply.
Photos and videos
As part of our activities, we sometimes take photos and videos of the participants. By being a client of the studio, you agree that Ballet Hop! can capture your image by photo or video and use it to promote its activities. Instances of such photos or videos are always mentioned during the activity and all those present have the choice to withdraw from the captured scene at any time. It is also entirely possible to request the removal of a photo or video if needed. The photos and videos thus captured are not sent to other participants or used for any purpose other than Ballet Hop!'s social media.
Studio Communications
Ballet Hop! sends a monthly newsletter to its customers who request it. We may also communicate with you regarding your account, payment method, class cancellations, etc. It is the responsibility of each client to ensure that they properly receive the appropriate communications.
Taxes
The amount of applicable taxes will be added to any price quoted.
Children
Children's courses are offered for the age groups mentioned. Lessons for adults are accessible to people aged 12 and over, or from 8 years old if the child is accompanied by his parent. Ballet Hop! reserves the right to refuse access to an adult class to a child who is unable to participate adequately.
Data Protection and Privacy
We treat the personal data of our customers with utmost care. Our MindBody platform adheres to the highest standards of personal information protection (available at https://support.mindbodyonline.com/s/article/220544067-MINDBODY-s-PCI-Compliance-Information?language=en_US)