Choreo workshop
4 Saturdays
Saturdays from April 8th to 29th 2023
If you love dancing and want to go further in learning choreography, this workshop is for you!
Over the course of 4 weeks, we learn a intermediate level choreography in a specific type of dance – and we film it at the end! A happy mix of rigor and fun that will please anyone who likes to surpass themselves through dance!
Dance style for April: Contemporary

Dancing together for fun!
Workshop details
Small groups for a personnalized approach

A souvenir video at the end!

No prerequisite, but for those who like a challenge!
Saturdays from April 8th to 29th from 1:30PM to 3PM at the Mile-End location

*Non transferable/refundable (it's a one shot deal thing because we want results and to film it!)
Flexibility workshop
5 days
Next dates in Fall 2023!
A week intensive workshop on your big gaps (lateral and frontal), your foot in your hand and a little bit on your arabesque. Because we may dance for fun, we also believe in surpassing ourselves, in development & in rigorous work.
Lateral split (front and back)
Discover your whole flexibility potential!
Workshop details
Small groups for a personnalized approach

Intensive gradual approach and tailor-made
15h intensive workshop … 320$ +tx

From Monday to Friday, 10AM to 1AM, at our Mile-End location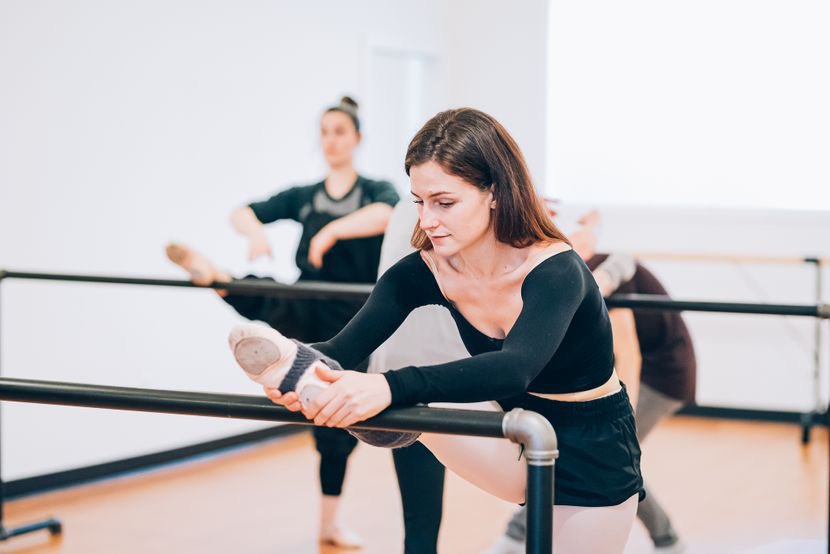 What's in this workshop?
Always thought you weren't flexible? Camille too. After having always lived in the body of a 2×4, Camille started a few years ago her road to flexibility. She got her split for the first time at age 30, so there's hope!
Without being able to claim the title of contortionist at Cirque du Soleil, there is a way to improve the flexibility of just about everyone. We can *almost* guarantee that you will see mega improvement in five days with our safe yet intensive method. Please note that this workshop is not for people who are pregnant, deconditioned or in rehabilitation. It will be demanding, but the light will finally shine at the end of the tunnel of your flexibility!
15h intensive workshop
initial flexibility assessment
warm-up exercises
flexibility work
work-at-home routine to maintain gains
advice from real experiences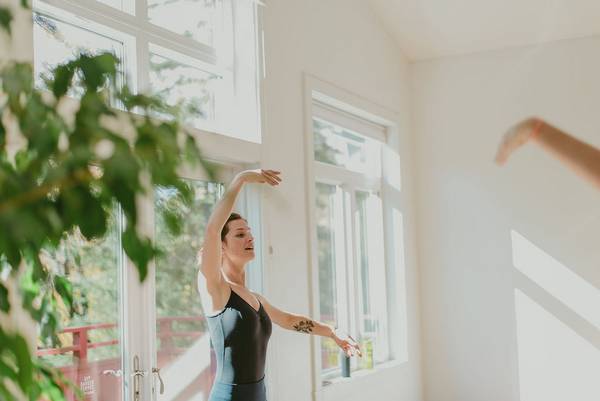 Become an instructor
Teach close to your home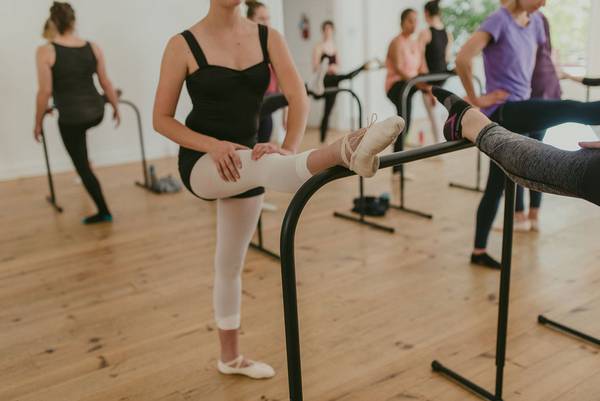 Become a franchisee
Open your own studio
Need more info?
Talk to us!